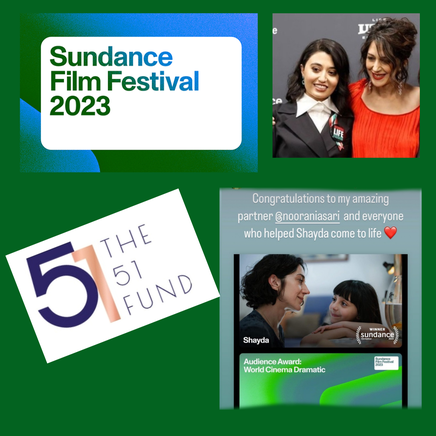 This promises a great career for this wonderful film by Noora Niasari, and its lead actress Zar Amir Ebrahimi.
Shayda is a film written and directed by Australian Noora Niasari. It tells the story of growing up with her Iranian mother in Australia, who fled her husband Hossein and took refuge in a women's shelter. Vulnerability, beauty, conflict, courage, poetry, the radiant soul of the Iranian woman demanding human rights is in Shayda.
I could not be more proud to have participated in the production of Shayda with The 51 FUND, a young production company for films written and directed by women, half of whose films have already won awards at Sundance. Bravo!
"There just isn't a greater testament to the brilliance of a filmmaker than to touch the hearts of those who see their film. The audiences at Park City were mesmerized by the performances and brought to tears by the story, the resilience of the characters, and the sheer beauty of the film," says Lois Scott from THE 51 FUND.
Shayda is also produced by Cate Blanchett's Dirty Films.
Gabrielle Dubois